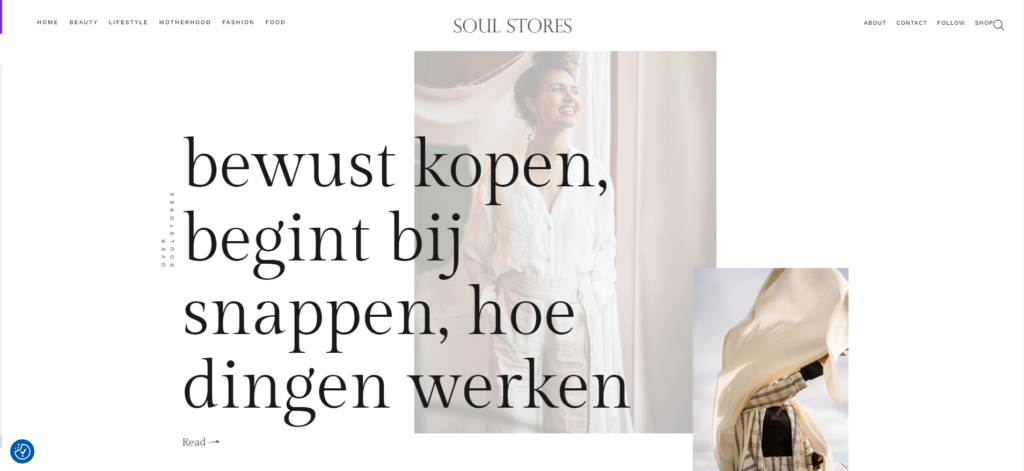 Created by
Talita Kalloe &
Marieke Miltenburg
WordPress
Elementor Pro
Theme LaFeminite
Extra Information
We've launched this website in just two days due to a hack.
Working Relation
Talita owns and creates all content. Marieke maintains website.
Soulstores has been put live in less than two days. We've used Elementor Pro to create a dreamy, lifestyle focussed blog that showcase the beautiful content Talita creates on a daily basis.
I've been working together with Talita for almost 10 years. We've build her first website "zegmaarjij", then launched Soulstores.com, and in 2023 we've decided it was time for a new look & feel. Unfortunately, the website of Talita got hacked and we had to create this new website in two days (instead of the three months we've decided to take for it).
To prevent hacks in the future, Talita and I decided to create a Way of Working where I maintain the website technically, and Talita continues to make the content she always done. We have a work meeting every two weeks where to talk about ideas, work, bugs etcetera.